Snoring is Never Sexy!
Stop the snore today with sleep apnea treatment from University Avenue Dental.
Get your FREE copy of Dr. Pyle's new sleep apnea e-book.
Sleep Apnea May Be Causing Serious Damage
And You Might Not Even Realize It!
Sleep apnea is as serious as a heart attack – literally!
Your body may be begging you for help! Ask yourself the following questions:

Are you waking up with headaches or a dry mouth and throat?
Do you forget things easily or have trouble concentrating?
Is your spouse fed up with your snoring?
Are you having difficulty losing weight?
Do you sometimes start to fall asleep when driving?
If you answered yes to any of the questions above, it's time to take action! Our Sleep Apnea Dentist in Muncie can help you identify if you are suffering from sleep apnea, and determine the best course of treatment for you!
Download our Sleep Apnea e-book today by clicking the book below to learn how to sleep better and protect your health!
Do I Have Sleep Apnea?
More often than not, your dentist is the first person to recognize the signs of sleep apnea. Snoring, high blood-pressure, and wearing of the teeth are all symptoms of this dangerous condition.

Sleep apnea symptoms include: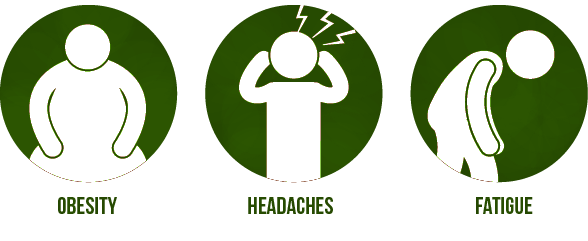 Other symptoms:
Awakening from sleep
Sluggishness
Short-term memory loss
Dry-mouth when waking
Breathlessness
Irritability or depression